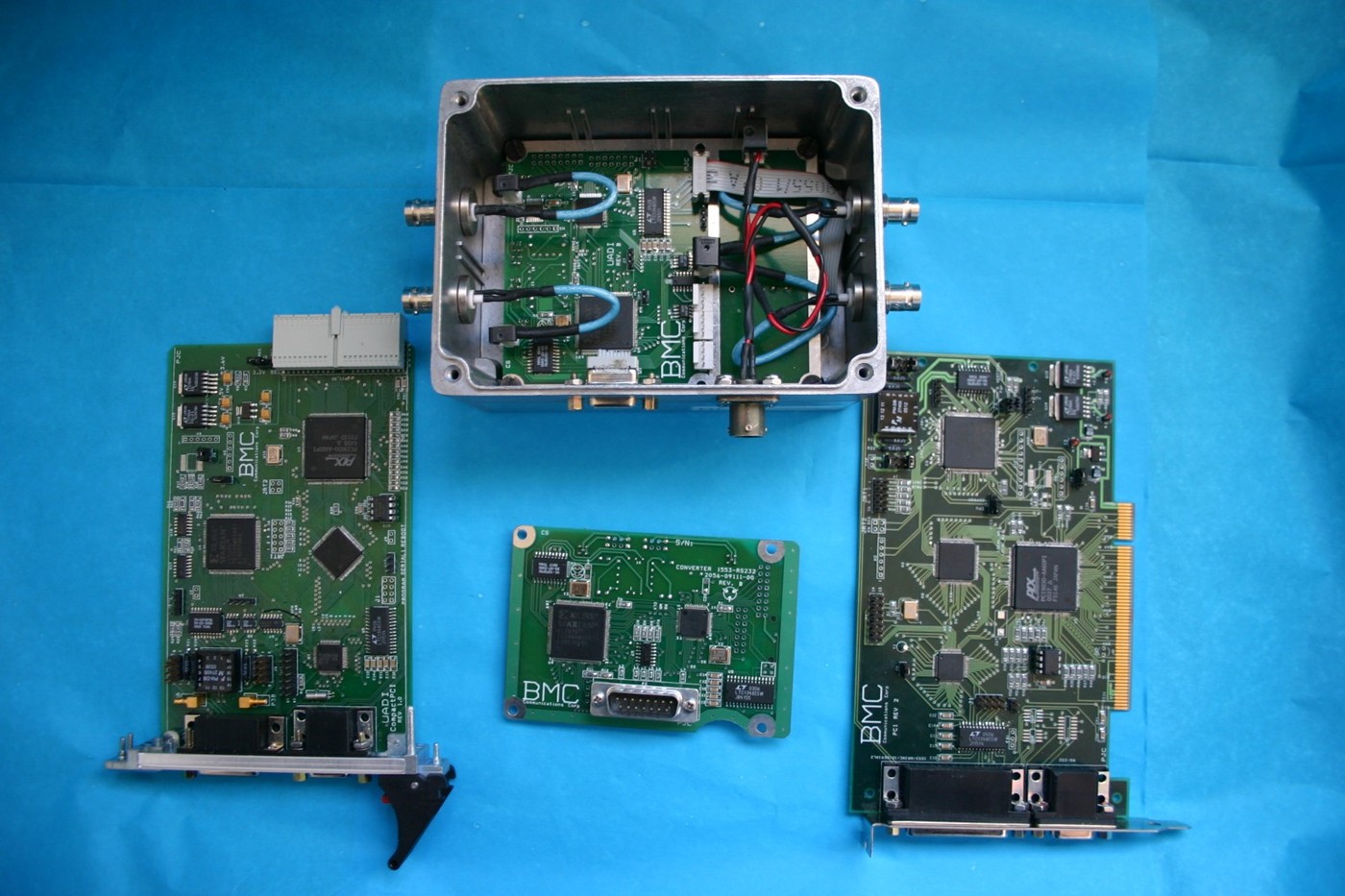 BMC REPRESENTATIVE IN SINGAPORE-MALASIA-INDONESIA
BMC signed an agreement for representation of our products and technical support with " PRECISION TECHNOLOGIES PTE Ltd"
PRECISION is a well established company in the area and will give all required technical support to the customers.
TWO RTs interface
BMC introduces a complete new line of products: embedded boards and IP with TWO RTs. The design and boards are software oriented.
The new family are available in all Buses formats: PCI, PMC, cCPI, PC104, SBC.
The IP can be customized for a variety of FPGA manufactures and families.
BMC released it SUPER BOARS which support multiple protocols including ARINC 717 - ARINC 708 - ARINC 429 and MIL-STD-1553.
All protocols are available as IP and MULTIPLE protocols and/or MULTIPLE channels can be integrated in a single device according to customer requirements.
IP for Xilinx or ALTERA families and can be customized according to customer requirements.
Products specification are in the Web Pages.